The only reason Coronavirus is causing tension and getting the attention is due to its infectious nature, urgency and how viral it is.
Air pollution from gaseous volatile compounds like CO2, NO2, CO, CH4, SO2 that come from sources like bush burning, vehicular emissions, public smoking, etc don't get the attention because their potentially devastating health effects are usually not seen immediately.
But there is cause for worry because pollution from these sources not only weakens the immune system in a gradual fashion, but also wreak havoc on the body bringing their own unique short-term, medium-term and long-term diseases.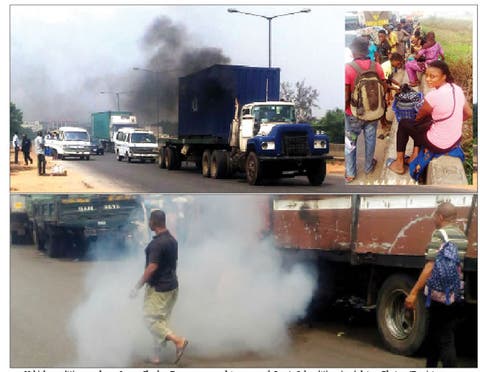 This kind of pollution equally takes place indoors with fumes from cooking oils, insecticides and dust particles, so this is as much as a government responsibility as it is every citizen's.
Needless to say, our health system is in a state of immediate need for attention as COVID-19 has shown even more clearly with our leaders reportedly getting flown from a Federal Capital Territory to 'God knows where' to seek better healthcare services.
Once again this is a wake-up call to take our health more seriously at every level from as basic as proper hand hygiene, to deliberate policies by the government at all levels to keep air pollution down in both rural and urban areas of the country.
Priorities need to be set right. Air pollution and other forms of pollution need to be holistically addressed.
Health is wealth.