Last updated on June 26, 2020
In the wake of reality of a public health crisis (COVID-19 in this case) all over the world that has devastated lives and businesses, it has called for some 'new normal' survival work strategies going forward.
This birthed the research into some business and economy models (which aren't exactly new ideas) that you and I could take advantage of to better our lot, however it must be noted that these models are not perfect and certainly have room for improvement from the human resource angle amongst other factors.
Without further ado, here are some of the opportunities these economy models bring to the table:
The Care economy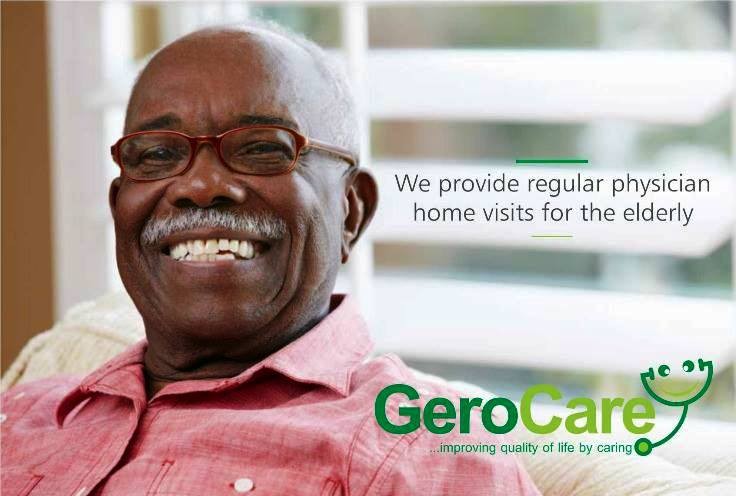 This involves the business of social and healthcare services. Platforms like greymatecare.com, Gerocare.org offer health care for the elderly at the comfort of the elderly's home. This is a good platform for those in the medical and healthcare field, who have some spare time on their hands.
With greymatecare, if you have a passion for caring for the old and vulnerable (you don't have to be a medical professional) in our society, this is an opportunity. Online consultations with doctors for non-emergency cases, and cases that do not require physical examination is made possible with the internet and technology.
An example is the Ekotelemed service launched in Lagos state Nigeria during this COVID-19 period where patients can call toll-free. The service connects with HealthConnect 24/7 mobile app (healthconnect247.com/ekotelemed/), Another of such example of a telemedicine app is the Talamus health app etc
The Education economy
Opportunities for teaching online is endless – If you have a favourite subject you are good at, you can teach it, be it cooking, poetry, maths, languages, etc and make money. Platforms like tuteria.com, prepclass.com.ng, skillshare.com, Udemy.com, sabiteach.com, ulesson.com. Social media sites like Youtube, instagram live and even facebook live are also good platforms to sell your knowledge. Some learning apps on mobile for kids where you could possibly teach and earn are Lingo Kids (paid) and YouTube for kids.
The Ecommerce economy
This involves buying and selling goods and services via the web and internet

The COVID-19 era and even before and after will bring people to shop online for convenience. That's a major selling point for companies like foods.farmcrowdy.com, Jumia.com and Konga.com etc So think of what people wouldn't mind purchasing online by taking advantage. You can also build your own ecommerce store but be ready to have a huge marketing budget to compete with the likes of Jumia.
The passive income economy
This is where the bible verse of Ecclesiastes 11 v 2 speaks volume – where it admonishes us to aim for 7 to 8 multiple income sources. So the passive economy is about working towards having multiple investment income sources that bring us income without us being active to get the income on a daily.
Instruments like government bonds, treasury bills, stocks, mutual funds, agricultural based investments, transport-related investments, rental income etc are passive incomes that multiply whatever we put in. The more you put in, the more returns you get over time.
Technology and the internet makes investments like this more convenient using your smartphone. Some examples of these investments include piggyvest.com, coreum.com, www.stanbicibtcassetmanagement.com, www.farmcrowdy.com, thriveagric.com and plentywaka.com
Affiliate marketing economy
This involves being a third-party marketer that helps to promote products and services of businesses while earning commissions in return. Word-of-mouth marketing is a good tactic here in the sense that when a person purchases a product or service,through you, you get rewarded in commissions.
Having a niche website or blog is also a good tactic for affiliate marketing success, for example, if you have a blog where you write majorly about fashion, it makes it easy to promote fashion related items to your readers using a link on your site that takes your readers to the business you are promoting where your readers can make the purchase, and you get a commission as a reward. This is kind of like referral marketing.
Digital/Online marketing economy
– As a business, you can hire digital marketers or learn the tactics and strategies of digital marketing and selling to locate your ideal target customers online. One aspect of digital marketing is social media marketing where you use platforms like Google, Youtube, facebook, instagram and, twitter, pinterest to name a few, you can have online shops to market and sell products and services.
Gig/Freelance economy
This is more of the future of work model which is here already but gradually becoming the new normal…..where you can work remotely and for multiple employers/clients the GIG economy affords you the opportunity to offer your skills as a freelancer.
On Freelance websites . Skills such as translation, writing and editing, photography etc on trusted sites like fiverr.com and upwork.com
Handyman economy
The non-office essential jobs such as cooking cleaning, laundry, dry cleaning, to plumbing, ac repairs, generator repairs, platforms like ouredenlife.com and wesabi.com are taking advantage of the internet to empower people while establishing a profitable business that brings some valuable convenience to its customers.
Agent economy
Platforms like paga.com and riby.me empowers you to help people save, invest, send and receive money via a smartphone. With Riby for example, as an agent, you earn by helping to manage the finances of cooperatives in a way that helps win trust of members of a cooperative as per how transactions and other administrative tasks are carried out.
Paga is another robust agent network among many others where you can make some good money given you are in the right location and have the right set of customers.